Scleral Contact Lenses in Marysville
Have astigmatism, keratoconus or severe dry eye? Consider scleral lenses!
Enjoy Comfortable & Clear Vision With Scleral Lenses
Can't wear contact lenses due to severe dry eye or keratoconus?
Looking for an alternative to soft lenses that provides clearer, more stable vision?
Custom-fit scleral lenses offer superior vision and comfort
Contact Marysville Vision in Marysville to find out how they can help you see clearly and comfortably—day in, day out.
---
Enjoy Superior Vision & Comfort With Scleral Lenses
---
Scleral Lenses in Marysville
Meet our Eye Doctors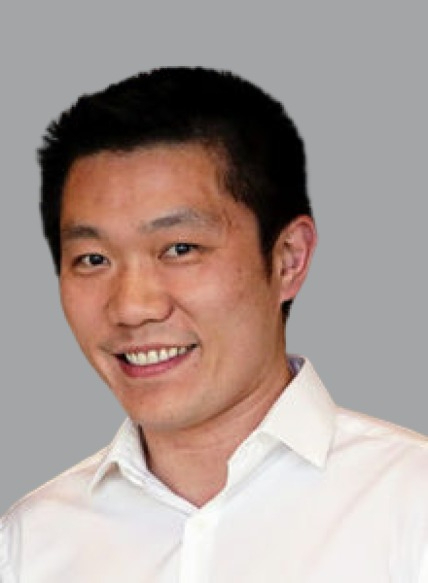 Monday

8:00 am - 12:30 pm
1:30 pm - 5:00 pm

Tuesday

8:00 am - 12:30 pm
1:30 pm - 6:00 pm

Wednesday

8:00 am - 12:30 pm
1:30 pm - 5:00 pm

Thursday

8:00 am - 12:30 pm
1:30 pm - 6:00 pm

Friday

7:00 am - 1:00 pm

Saturday

Closed

Sunday

Closed
Medicare

United Healthcare

Aetna

Anthem

EyeMed

Anthem Blue Cross Blue Shield

Blue Cross

Metlife Vision
---
4 Benefits of Scleral Contact Lenses
Cost-effective

Because they're custom fit, the cost of scleral lenses is usually higher than standard contact lenses. However, because sclerals last up to 2 years, they're more cost-effective in the long term.

Eye protection

Sclerals are larger than other types of contacts, which allows for better protection from debris, dust and allergens that may irritate or injure your eye.

Extra-stable vision

Their extra-large diameter keeps the scleral lenses centered and steady on your eye. If you play sports or have an active lifestyle, their size, shape and customized fit will prevent them from popping out of your eye.

Superior hydration

Scleral lenses form a pocket that fills with artificial tears as they vault over your cornea. This lubricating cushion provides an extremely comfortable wearing experience for all-day hydration.
With scleral lenses, you'll experience vision comfort and excellent optics like never before!
- Nov. 21, 2023
Dr. Liu is thoughtful and thorough. He takes the time to answer your questions and ease any fears yo
... Show More
u may have. His tech also explained every test and made me feel comfortable with the process.
- Nov. 15, 2023
Dr. Good was so nice and actually listened to what I had to say and it was the first time I been the
... Show More
re as a patient I been there with my other half and now I became a patient because I been having eye issues but he helped me to figure out if I needed glasses or not which I do I recommend going there everyone's nice!
- Nov. 10, 2023
This is simply the place to go! They are great.
- Nov. 02, 2023
Dr. Liu and his staff are friendly, knowledgeable, and extremely thorough. A+++!
- Sep. 26, 2023
Excellent service and professional care by everyone involved. I would recommend to anyone who is loo
... Show More
king for vision services.
- Aug. 29, 2023
Fantastic place for excellent eye care.
- Aug. 21, 2023
No complaints here. I'm always treated with kindness and respect.
- Jul. 22, 2023
The entire process from setting the initial appointment to the eye exam was effortless and efficient
... Show More
. All the staff were friendly, polite, courteous and professional. I felt they had my best interests at hand. Thank you for the exemplary service.
- Jun. 19, 2023
Friendly staff and willing to help
- Apr. 12, 2023
What a lovely eye clinic, excellent customer service from the moment i walked in to the moment I wal
... Show More
ked out, and EXCEPTIONALLY CLEAN, meaning whoever is cleaning that clinic is doing a great job, thanks for that.
- Aug. 18, 2022
I've gone to Marysville Vision Source for many, many years, first seeing Dr. Kron and then, after
... Show More
he retired, Dr. Liu. I won't trust my eyes anywhere else. Now, my whole family goes, too! All of the staff give exceptional care and attention to all of us. The receptionists at the front desk, the technicians, and both Dr. Liu and Dr. Good are so patient and kind, and answer all of our questions. We highly recommend them!
- Jul. 28, 2022
I had my first visit today and this is hands down the best eye doctor experience I've had! The off
... Show More
ice itself is beautiful and clean. The office staff are incredibly friendly. And I really appreciated that Dr. Good was able to walk me through why my vision is changing (I'm getting old 😂) and why my glasses prescription will be stronger but not at my actual prescription strength. (It makes things… uncomfortable. When I said I was game to go stronger, he didn't tell me no or try to talk me out of it. He got lenses to match what the prescription would be and let me try it out. He was 100% right. 😅) Honestly, I cannot recommend them enough. I'm still smiling thinking about what a nice time I had - which is unusual when talking about a doctor's appointment.
- Jul. 24, 2022
Hannah was extremely helpful, knowledgable, and a pleasure to work with when choosing a new pair of
... Show More
frames. She helped to make a difficult decision so much easier. She really knows her stuff! Thank you, Hannah!
- Jun. 02, 2022
Heidi, Hanna, and Dr. Good are fantastic. They took the time to explain everything as they were doin
... Show More
g it and took the time to make sure I was satisfied with the explanations. Update: after my most recent visit, I stand by my review.
- May. 02, 2022
Very helpful staff!
- Feb. 25, 2022
The customer service was top of the line from my initial call until I picked up my glasses!!! Very p
... Show More
leased with the attention I received from ALL the staff!😊 Highly recommend Marysville Vision Source❤️
- Feb. 03, 2022
Dr. Good was amazing with my son. My son was scared and Dr. Good walked him through the process of
... Show More
the testing and remained calm and gentle. If I could give more than 5 stars I would! I would recommend this practice to everyone with am apprehensive kiddo!
- Jan. 28, 2022
This was our first visit, and from the beginning everything went smoothly. The people were friendly
... Show More
and the office was really nice. The exams were very thorough which made us comfortable that we were really being taken care of. Dr Good was excellent, and his staff was just fantastic. We had fun with the sweet younger lady who helped us choose our glasses. I would 100% recommend this office to everyone! We are definitely going back!
- Sep. 21, 2021
Good afternoon, my wife and I would like to share the excellent customer service we have received fr
... Show More
om Robin. She certainly brings a very welcoming appearance to everyone she greets. The first time she greeted us she met us at our car with such a big smile you couldn't help but want to meet her. Thank you Robin for making us feel very welcome.
- Sep. 13, 2021
Dr. Lui was amazing and took the time to explain everything as I had many questions! Hanna was amazi
... Show More
ng as well and helped me pick out the perfect frames on the first try!
Scleral Lenses FAQs
Do scleral lenses help with dry eyes?
Scleral lenses can provide immense relief to dry eye patients.
These custom-designed lenses vault over the cornea and rest on the scleral while avoiding the irritated cornea. The liquid reservoir between the lens and the cornea provides a continuous moist environment that protects the cornea and provides relief for those with dry, itchy and burning eyes.
Does insurance cover scleral lenses?
This will largely depend on the type of insurance you have. Not all insurances are the same. Some plans will cover the exam and the lens fitting, but will not cover the lenses themselves. Others will agree to pay part or all of the cost, but usually, after other treatment options have been exhausted.
---